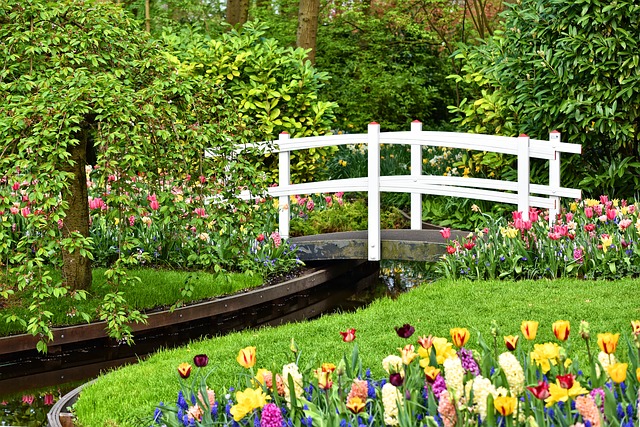 How to Create Your Landscape Garden
Landscaping garden gives a house a more profound look and makes it look authentic. It's a very idealising job for the plant's lover, creating a plan and choosing the set of plants that will thrive in your designed landscape is their greatest wish. Although making a landscape by yourself is possible but it's better if you leave the job up to the professional who has varying level of expertise and experience. The reason for this is there are very minute facts in making the landscape garden that they have to have to keep in track of for example knowing your yard – one has to know the regional climate, topography and the soils this is the very basic demands while planning your landscape. Landscaping gardeners in Dublin of "Garden Help" can help you achieve all this.
Basic Steps While Designing the Garden
When designing the landscape garden some very common questions take root in our mind like where is the best place for designing? Or how to start designing? So here we are to solve some of the questions of yours. First, do thorough research and take a stroll to some of the visiting garden, public garden and all the places you can find good landscaping this will give you an idea on how to start and thus helping you design your garden and after doing this you may share your ideas with the landscaping gardeners of Dublin.
While designing you may also consider the type of garden you prefer – formal or informal garden.
Elements to Consider While Planning A Landscape Garden
There are some very significant and basic elements that one has to consider before planning the landscaping garden:
Walls and Boundaries
Paths and Patios
Hedges and fences
Water Feature
Zoning Areas (dining, playing, shading)
Planting: tree, shrub, ponds
Lighting outbuilding
Lawns
Although it all may sound simple deciding on all these factors can be hard and daunting thus hiring a professional can be the best decision you make. It will result from you in getting the beautiful garden as per your budget.
Why Employ Professional Workers
The question must on many of your minds but the answer is quite simple – to get the best of the amount spend. Dealing with plants for the very first time could be a tedious job to do and not only that but if you lack knowledge about gardening instead of making progress it may very well end opposite. For example; you may buy the beautiful flowers for your garden but after bringing it home you may realise that the plant doesn't suit your landscape.
Thus taking the help of the landscaping gardener of Dublin can be called a good idea. They are trained staffs who design the given project with expertise. They can bring your environment life and select the superb plants for the garden.