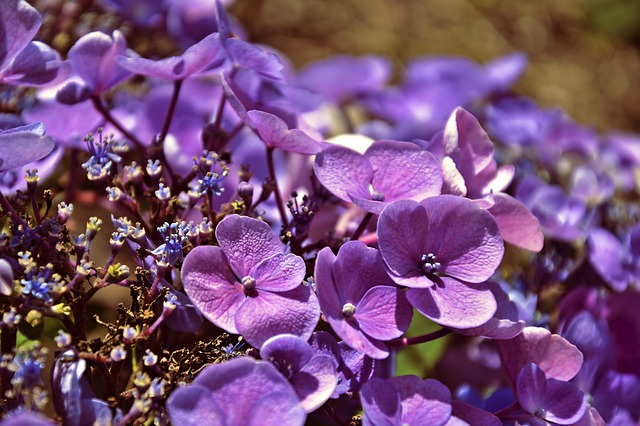 Shrubs with Flowers to Decorate your Garden
Trees and shrubs with flowers are perfect to give elegance to the garden and to enjoy a good shade. Some also find its usefulness in the kitchen, for its fruits or aromatic properties.
Hawthorn: Hawthorn is a shrub that is very often used for hedging. It can withstand extreme cold. In cooking, flowers and fruits can be used to make infusions.
Bougainvillaea: Bougainvillaea is a climber with magnificent flowering. In the hottest areas, it is usually planted in the ground. In older ones, it is preferable to grow it in pots. In this way, it can be put under cover during winter to protect it from low temperatures.
Heather: Heather is a plant that tends to cover the soil. Depending on the varieties, its white, pink or violet flowers bloom throughout the year. It is usually grown in the soil but it is also possible to do it in pots and planters.
Camellia: Camellia is the quintessential winter flower. In winter, this tree offers white, pink or violet flowers, from December to March. It is also a tree of great longevity, capable of withstanding the intense cold.
Cherry tree: A cherry tree grows in all climates and all types of land. Over the years, it can reach about 10 m high. In March and April, it offers an abundant white bloom while the cherries are harvested from May until the end of July.
Honeysuckle: Honeysuckle is a climbing plant easy to grow in the garden. Some varieties are used as ground cover shrubs. The flowers, white, pink, yellow or red, are abundant and also very fragrant.
Hibiscus: Hibiscus is characterized by its brightly coloured flowers. Hibiscus flower is appreciated for its therapeutic properties. It is used to calm the cough. Very effective against cold, it can withstand up to – 20 degree C temperatures.
Magnolia: Magnolia offers a generous bloom that can range from white to pink. It requires little care and is very resistant to diseases. Whether expired or perennial, you can decorate the garden for years.
These are the few names which you can plant in your garden or lawn. Though, the choices are endless. You can ask the professional gardening company to know which shrubs and bushes will be perfect for your garden according to the design. It is ideal to consult with an expert so that in future your plants remain safe.